Math in the Simplest Form
Looking for a math tuition centre in Singapore? Gain access to class-based and online PSLE and O Level math tuition & training at Matrix Math. Matrix Math is a specialist Math tuition centre focused on training students in reasoning and problem-solving skills.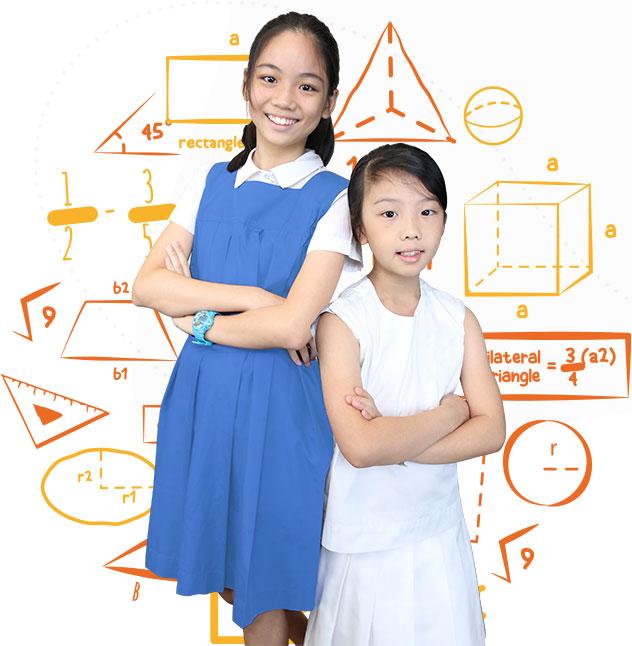 Get real results with the Matrix Method
Gain access to class-based and online PSLE and O Level maths tuition in Singapore & access training that guides you how to think differently to ace your exams
Study smarter
At Matrix Math, we do maths tuition in Singapore a little differently. We give you study options that suit your timetable and your family life.
We offer regular classroom classes for preschool up to secondary 4 and our students can also participate in the lesson online on days they aren't able to join the physical class.
In addition, we conduct weekly homework review classes online. These are pre-recorded so that students can review the videos in their own time.


Matrix Math Online
Bundle our courses for accelerated learning and gain access to our self-learning programme. Here you can access quizzes for extra practice organised by topics. These lessons will cover all the important concepts covered from Primary 2 to Secondary 4.  Learn at your own pace.
This is maths tuition in Singapore done differently!
OUR COMMITMENT
Our Matrix Math system was designed to transform students' results based on the Singapore MOE curriculum and international maths curricula. When you follow the system as instructed, apply the models exactly as provided and put in the required practice, you should experience at least a 2-grade jump in 12 months.

We just want to express our heartfelt thanks - Jonathan has hit 97% for his 2018 SA1 exams. As always, we are grateful to your team at PSLE Math Clementi for its hardworking, dedication and flexibility to accommodate Jonathan's learning needs. Thank you very much!

We would like to thank the teachers for the guidance and coaching they have provided all these years. We are really happy that Shannon can continue to excel in her math even though she is in upper primary now. We feel assured that with your dedicated teaching and the comprehensive worksheets, she will be prepared for her PSLE next year. Thanks !

Summer started with JEI a few months back. She enjoys going for class and is very comfortable with her teacher. I think that the JEI teachers are energetic, passionate and really want to see their students do well. Summer has also improved in her understanding of certain topics and I am looking forward to her doing even better as she moves to Primary 2 and beyond.