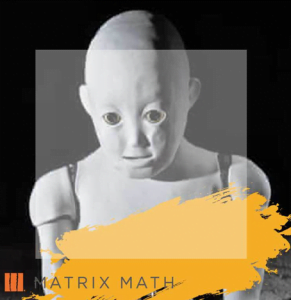 The new economy needs people who can solve problems using calculators, not people who can calculate in their heads.
---
The ability to solve the problem is the real skill.
At Matrix Math, we are done with old-school math. You know the type – calculating arithmetic sums in your head. That's just training children to be human calculators. What's the point when we have calculators to do the job much more quickly and accurately?
At Matrix Math, what we teach our students to do is to use the maths sums solved with calculators to solve a bigger problem. That way, students are useful and employable in the new economy.
#matrixmaths #matrixmath #matrixmethod#awardwinningmatrixmethod #mathstuitioncentre #PSLEmaths#primarymaths #primarymath #kindergartenmaths #kindergartenmath#preschoolmath #prechoolmaths #secondarymaths #secondarymath#Olevelmaths #Olevelmath #problemsums #Singaporemath#Singaporemaths #heuristics #mathtuition #marineparademathtuition#mathstuition #marineparademathstuition #heuristicsmath#barmodelling #barmodel #reasoningskills #problemsolvingskills#barmodel #sgtuition #sgtuitioncentre