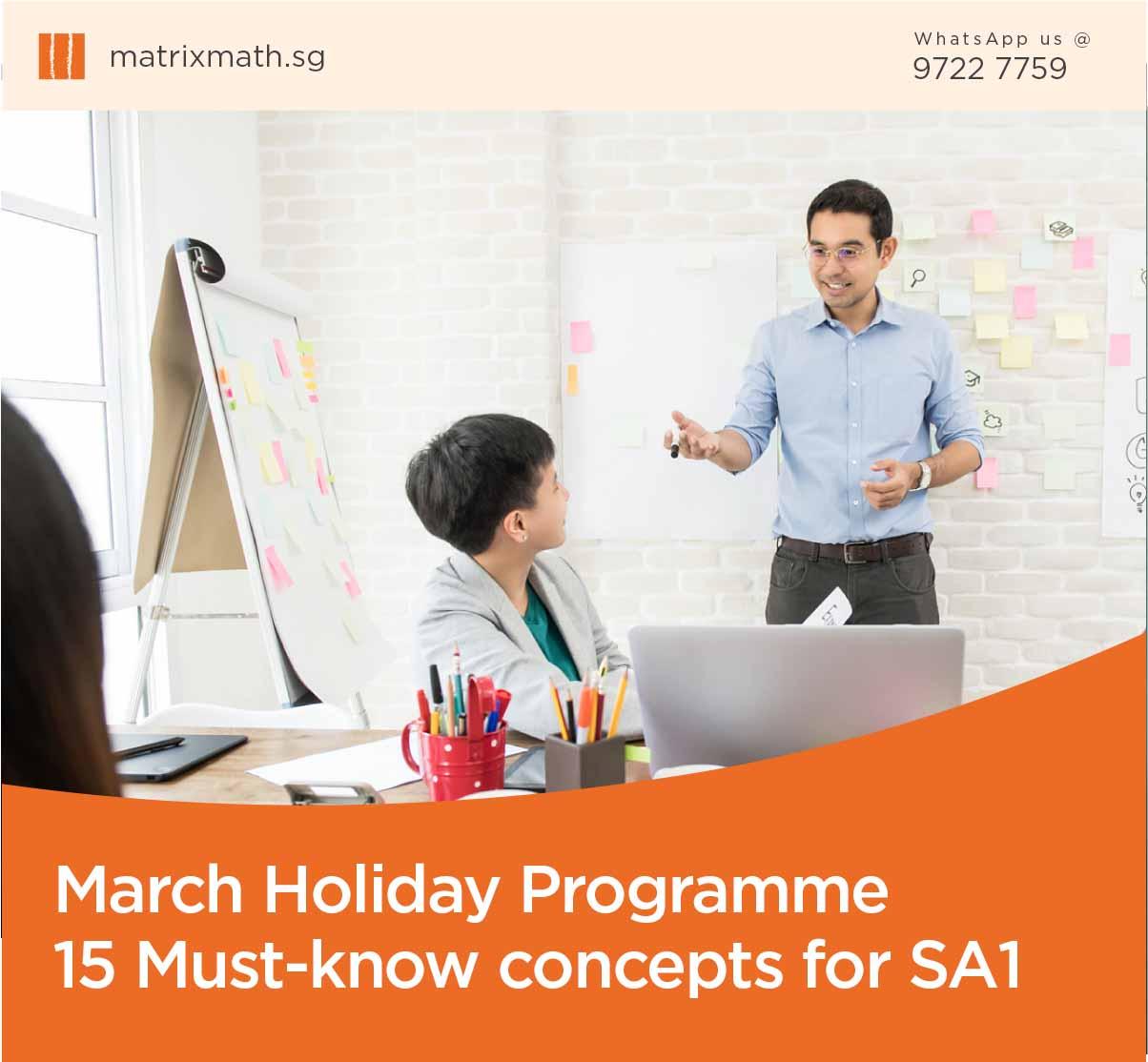 3 INTENSIVE DAYS 15 MUST-KNOW CONCEPTS 50 QUESTIONS
For this March holidays, Matrix Math® has designed a short course for all our students. This is a focus course that targets the core heuristic concepts that are commonly tested in SA1. We will cover at least 50 commonly tested SA1 concepts.
This holiday programme will provide current students a strong reinforcement of what they have already learnt. For new students, it will provide a clear overview of the basic building blocks of heuristic questions and students will learn how to tackle these questions systematically and efficiently.
Enquiry:
Email: holiday@matrixmath.sg or
WhatsApp: 9722 7759